Corporate Social Responsibility (CSR)
Giving back through the supreme Dedication of LOVE.

CSL's vision is to become the leading provider of international top quality pet products & services with supreme dedication of love towards our consumer, company & society.

As part of our commitment in maintaining sustainably high quality pet & aquatic products, we have incorporated several CSR activities to enhance the well-being of people & pets, partners, processes & the environment.

Our dedication towards this commitment shines through our approach to the quality and safety of our products, and in the range of brands we offer for pets and aquatics are specifically designed to nourish their bodies and spirits.

We take responsibility for all our actions, including our commitment to respect the environment. We operate in ways that, wherever possible, leave a positive impact on people, animals, air, water and earth.

One of its top priorities is to give back to society. This focus includes contributions of time and money, a duty to provide environmentally friendly products and services, and a disire to improve the lives of local individuals and around the globe.

As part of our Corporate Social Responsibility, a pre-agreed amount or to raise RM1.00 from the selling of 1 packet of pet foods such as 1st Choice, Pronature Original, & Pronature Holistic, it goes to a selected charitable organizations:



A) FOR THE WELL-BEING OF PETS & COMMUNITY


In collaboration with the following NPO:
4PAWS Penang Animal Welfare Society
Penang Animal Sanctuary Society


Our dedication of CSR commitments are:
To Rescue the Population of Stray of Dogs & Cats on the Streets

- by giving sponsorship of shelters on their events and daily activities.

To Enhance Awareness of the Well Beings of Pets

- Organize events for social cause program based on our theme "Dedication of LOVE".

Conduct Charity / Donation Activity

- Donation of all entry fees collection from the Cat Show Programe towards the pets welfare organization.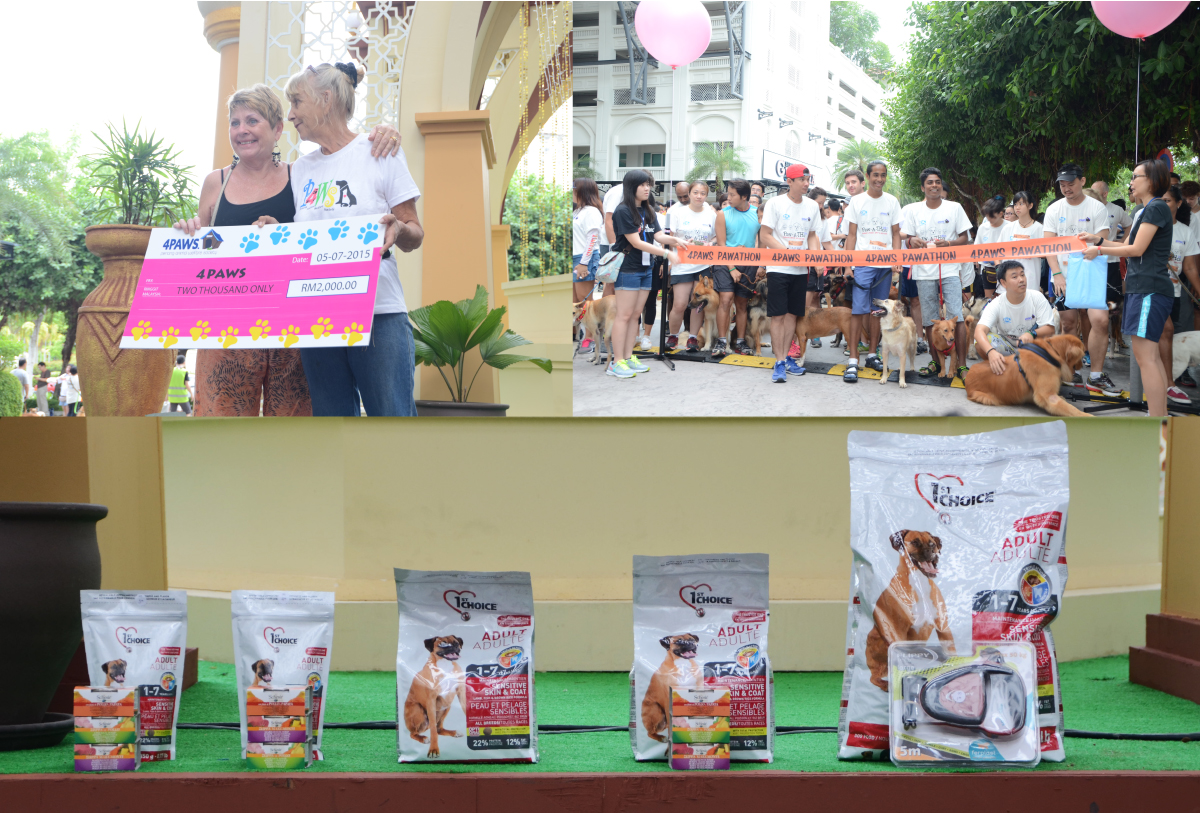 B) FOR THE WELL-BEING OF THE PEOPLE & SOCIETY


Our Corporate Social Responsibility initiative is designed at the aim of helping those in need through other worthy causes activity. CSL has also donated to the following organizations:
Orphanage Home
Disability Help Centre
Needy Cancer Patient Fund
D'Home Mental Health Association
Association of Resource & Education for Autistic Children



C) FOR THE WELL-BEING OF THE ENVIRONMENT & SUSTAINABILITY.


Caring for the environment we live and work on. We also recognize that no healthy pets or people can enjoy peace, harmony and longivity without a healthy planet. We strive to continually show a keen interest to safeguard the vitality of the nature by not producing pollutant material to the environment.




We enforce strict standards among our business partners to ensure that environmentally sound pratices are implemented across our supply chain to minimize negative implact towards the environment.

When we consider our corporate responsibility, these three areas of pets, people, and the environment drive the decisions we make and the actions we take.

At CSL, we are excited to continue our journey to support healthy pets, happy pet parents, and a healthy environment in which we all can flourish.
Explore More:
CSL Thean Yeang Aquarium (M) Sdn. Bhd.
CTY Aquatic & Pets Brand Shop
A & P Aquarium System (M) Sdn. Bhd.
HP Asia Fitting System (M) Sdn. Bhd.